Welcome to our parish website
New Lockdown update 4th January  9.15pm. Churches can remain open for Public Mass link
Live Streaming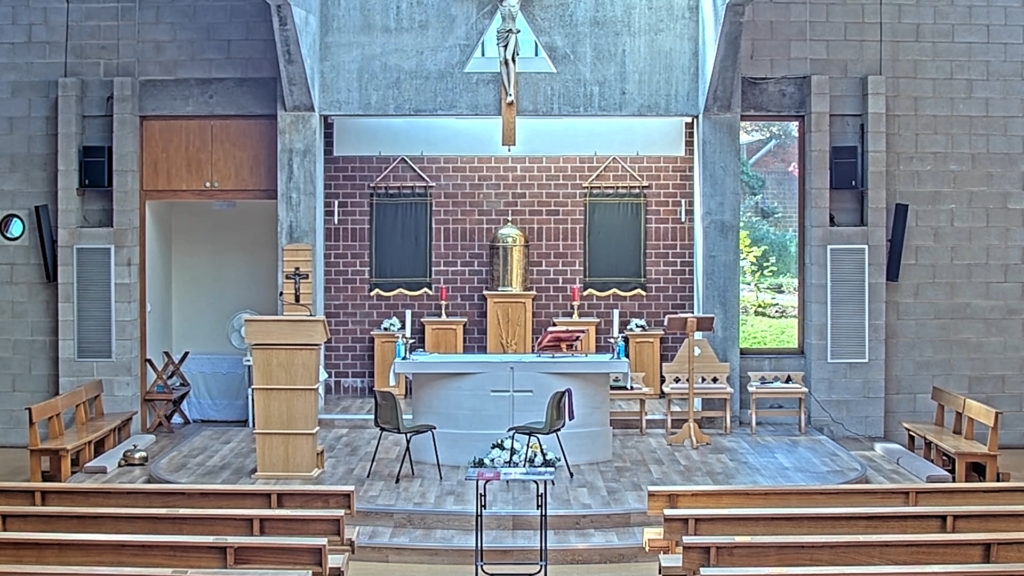 We are now live streaming on youtube. We are also using the camera to continue our facebook streaming as normal.
Follow the daily Readings at Mass. Universalis or Alive Publsihing
Make an Act of Spiritual Communion
This can be done whilst you watch a live stream of Mass being offered. You can make an act of Spiritual Communion by saying the following prayer:
"My Jesus, I believe that You are present in the Most Holy Sacrament.
I love You above all things, and I desire to receive You into my soul.
Since I cannot at this moment receive You sacramentally, come at least spiritually into my heart. I embrace You as if You were already there and unite myself wholly to You. Never permit me to be separated from You."
This weeks newsletter: link  Track and Trace Parish Notice

You can receive the weekly newsletter by email.  You can automatically unsubscribe at any time. 
Sacred Heart Youth Alpha is here!  So for all our young people aged 14 – 17 years – Please join us and the Alton Castle Team online for Virtual Youth Alpha. This is for you and you are invited, all you need is WiFi. Parents please email youthalphacov@gmail.com. Everyone must register in advance to receive login details. Poster link.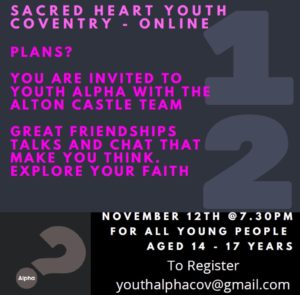 I'm only a phone call or an email away, and so are you!
May God bless you all,
Fr Tony Norton, Parish Priest of Sacred Heart.